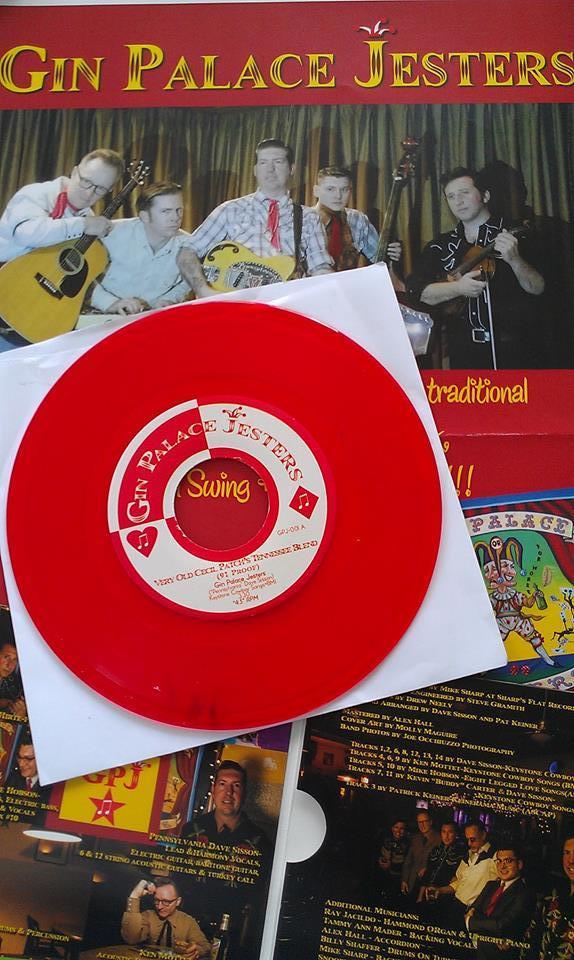 WE ARE SO GLAD AND PROUD TO ANNOUNCE
that today, Friday October 30th has arrived where we live and we are burnin' the midnight oil to make this thing long CD project available to you NOW! Get it while the goin's good!  14 brand new tracks recorded with a bunch of great and talented musicians and engineers. It was a long road but worthwhile.  We have physical CDs available for purchase. We have a brand new red vinyl 7 inch single NOW AVAILABLE on our Store page. Both items are priced individually and we have a discounted BUNDLE button if you want both.  We have DOWNLOADS of the new cd in both individual song form and a big of a discount for full album download.   This disc SHOULD be available if not this very second within 48 hours on iTunes, Spotify and CD Baby as well as others.  Dealers feel free to contact us as well.
TRACK LIST
1) Show Me Your Tears
2) Very Old Cecil Patch's Tennesee Blend
3) Turkey Shoot
4) With This Ring
5) Texas 12-Step
6) God Bless The Drinkin' Songs
7) Bottom Of The Bottle
8) Along The Trail Of Tears
9) Wherever You Are
10) Fell Off The Wagon
11) Diana If You Love Me
12) A Broken Heart (Like Mine)
13) Erin Is For Lovin'
14) Lo-Fi, Lo-Tech, Lo-Down
Musicians Featured On This Album
Pennsylvania Dave Sisson
-Lead Vocals, Gretsch, Bender Telecaster & Silvertone Lead Electric guitars, Acoustic 6 and 12 string guitar & Baritone Guitar
Pat Keiner
-Fender Steel Guitar, Sho-Bud Pedal Steel Guitar, Banjo, Mandolin, Dobro and Electric Guitar & Vocals
Mayor Ken Mottet
-Acoustic Martin D-28 Rhythm Guitar and Vocals
Spider Mike Hobson
-Upright Bass, Electric Bass, Tic Tac Bass, Acoustic Guitar, Vocals
Greg Hirte
-Fiddle and Vocals
Perry Lafine
-Drums on 12 tracks
Billy Shaffer
-Drums on 1 tracks
additionallyRay Jacildo
-Piano and Hammond B3
Alex Hall
-Accordion
Tammy Ann Mader
-Backing Vocals
Recorded, Engineered and Mixed with Mike Sharp at Sharp's Flat Recording Service with a few tracks recorded with Steve Gramith at Dwarf Door Studios.